The artwork I like to look at all the time is now hung. And a few fellow was added to my writing mascots: V (from V from Vendetta) has joined those who look over my writing, and my tori gate with the tranquility ofuda-esque plaque have joined the two bunnies, 8 foxes, one puppy, one ammonite fossil, figurines of Kwannon and Hotei. You will also see what art I look at all day long....LOL.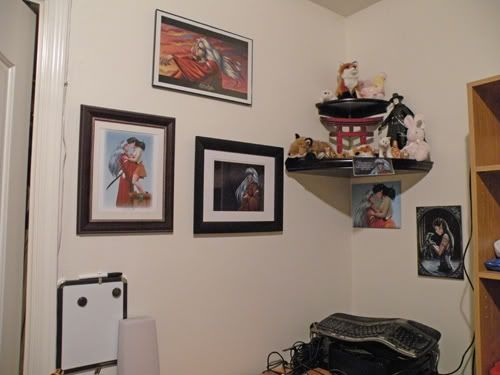 Tomorrow the new computer gets installed, and I'll start reloading my bookcase. Certainly feels like a better place to write.

Chapter 3 is edited and ready to go. It's a little shorter than I've been letting most chapters go, but chapter 4 and 5 will no doubt make up for that...

Now to get back to chapter 29....