article
by fellow twitter friend @dympha about how in the Romance field, the view of the Regency era (the definition which varies somewhat, being technically 1811-1820, but can be extended from 1795-1837) has been forever shaped by both Jane Austin and Georgette Heyer. I suspect this is true.
But it made me realize something. When I think of this time period, I don't think of elegant seasons in London, or long visits in country estates. Oh, when I was a teen, I adored and read Georgette Heyer. She was one of the influences on my love of history and historical fiction. But in the intervening years, I have been twisted. Instead of Austinian elegance, I think of the rise of rural poverty and the growth of factories, the visions of William Blake. I think of crowded, dirty London streets, and pollution on the Thames.
More than that, when I think of that timespan, I don't think of England much at all. My mind heads west, to the expansion of the young United States. I think of John Jacob Astor, who in his portraits looks every bit the gentleman,
sending an expedition across the American wilderness to found the trading post of Astoria, and making a fortune in the fur trade business.
I think of the Chouteau family and how a brave woman, Marie Chouteau headed to what was a wide spot on the riverbank, and helped St. Louis, through her connections and her children, become an economic hub based on the European fashion for beaver felt hats.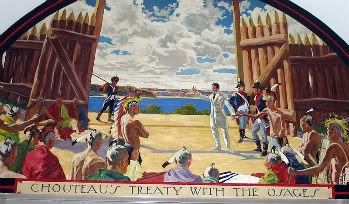 I think of Dolley Madison, always elegant and gracious, and how she fled the Whitehouse during the War of 1812, making sure the Constitution made it to safety.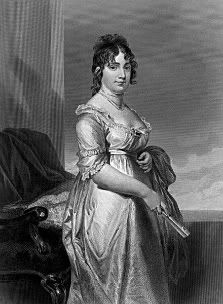 I think of Andrew Jackson, fighter, lawyer, and populist, whose period, called the Jacksonian Era, overlaps much of the Regency. A gentleman by his own and backcountry Tennessee standards, he still is a symbol for the Scotch-Irish American way of looking at things.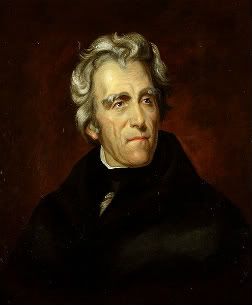 I forget about Beau Brummell and the young Disraeli and the Dandies. See, this is what too much wallowing in history can do for you! I'm sorry, Jane. I'm sorry, Georgette. Your world just has become too small for me. I have been twisted.
I just read an interesting
Current Mood:

cheerful