Workspace...well to describe: Overloaded table next to overloaded bookcase. got yarn and knitting and a fan and coffee cups and a lamp on said table, along with monitor and puter. On the wall above puter, is a print of KrisCynical's artwork, "You Can Still Be Free," the only real IY touch easily visible.

2 pics:

Two shelves of bookcase: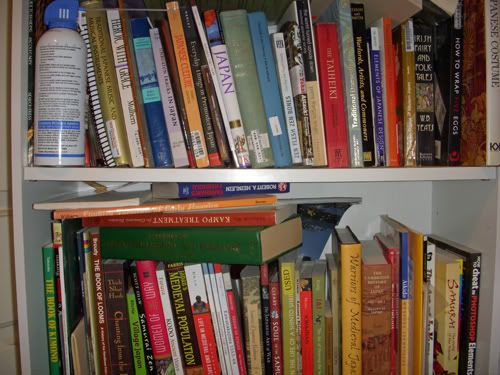 Top of puter:




I have 2 more shelves of books on Japan as well...and my IY manga in another room...